The mission of the URI Sport Physical Therapy Residency is to provide physical therapists with the advanced knowledge and skill training in a sports physical therapy environment that fosters the growth of professionals by a team of educators committed to clinical excellence.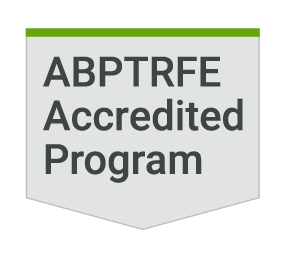 Description
The URI Sports Physical Therapy Residency is a 12-month program that provides both didactic and clinical training with extensive mentoring and on-field athletic venue coverage. The program is designed to provide physical therapists with advanced training in examination, clinical decision-making and treatment skills utilizing a broad-based eclectic curriculum and multi-disciplinary approach for the treatment of athletes. Lab training, didactic teaching, mentoring in the clinic and on the field allow faculty to focus on the individual needs of each resident. The curriculum is also designed to prepare therapists for the American Physical Therapy Board of Specialists Sports Physical Therapy Certification exam.
Program Director and Program Coordinator 
Our Sports Physical Therapy Residency Program Director and Coordinator have the experience and passion needed to help participants take their expertise to the next level.
Location
The Sports Residency currently has approved sites in AL, GA, MD, MS, PA, SC, TN, WA. Each year the sports physical therapy residency is anticipated to have additional sites. Please make sure to contact us for specific locations.
Program Outline/ Plan of Study
Residents are employed  and  provide patient care at one of URI partners' leading outpatient facilities. Foundational knowledge, current best-evidence and clinical application utilizing multiple methods occur on our online platform throughout the program. Manual skills training occurs at one of the clinical regional locations. Residents have the opportunity to participate in a multi-disciplinary approach to patient care by being a part of a team including physicians and athletic trainers while completing athletic venue coverage.
The coursework is comprised of the following modules, each culminating in a live weekend lab intensive: 
Module 1: Acute Care and Clinical Reasoning
Module 2: Management of Concussion, Spine and Pelvic Floor considerations in the athletic population.
Module 3: Evaluation and Management of the Lower Quarter for the athlete
Module 4: Evaluation and Management of the Upper Quarter for the athlete
Module 5:  Return to Play and Sports Performance
Module 6: Special Considerations in the athletic population
Specialty Track
Course Descriptions
Mentoring Model
A minimum of 150 hours of patient care are spent 1:1 mentoring with a therapist that has received ABPTS certification. Mentoring hours are split between the resident and mentor's home clinics.
Goals & Outcomes of Program
Program Goals:
Foster an environment that supports the growth of practitioners focused on patient-centered care
Develop and maintain a curriculum that is evidence-based and focused on the delivery of high level quality care to include evaluation, assessment, reassessment, intervention, prevention and discharge
Provide an opportunity for residents to be active consumers and contributors of scientific literature
Foster the growth of clinicians that exhibit the highest standards of professionalism
Provide opportunities to be an integral role in the treatment of athletes from acute onset to discharge
Program Outcomes
One of the ultimate goals of the program is to produce graduates that exhibit excellence through both completion of residency programming as well as successful completion of the Board Certification in Sports. Below are the outcomes for our graduates to date since the program's inception in 2014:
Graduation Rate: 93%
Comprehensive Pass Rate ABPTS Sports Board Certification: 85%
Apply Now
Mentor hours have provided me with personalized and objective feedback in terms of strengths, weaknesses and improving points with my evaluative processes, treatment style, presentation of information and offers me the opportunity to ask clinical reasoning questions and practice manual skills.
– Resident 2020
Testimonials