Autumn's Story
A graduation walk to remember.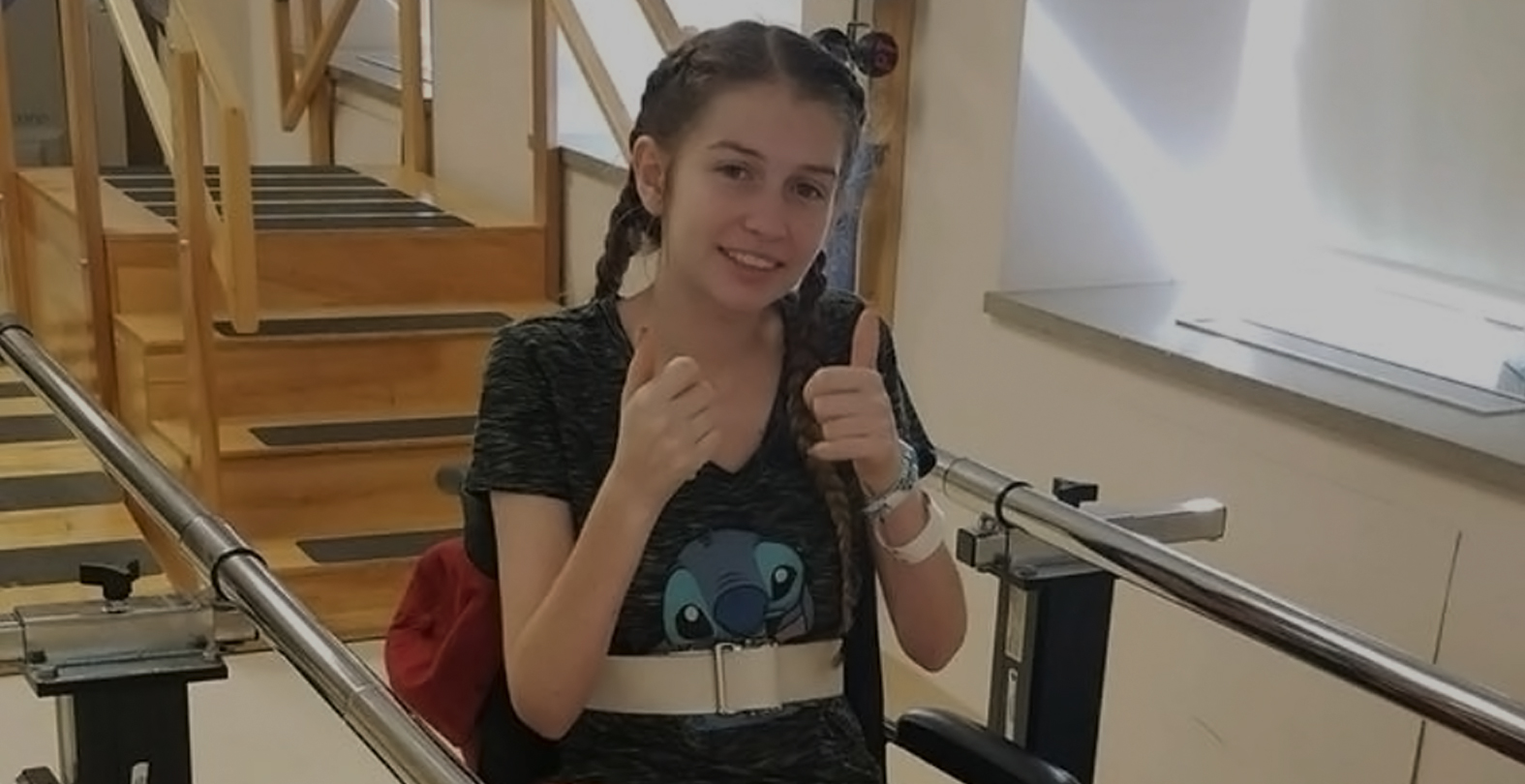 Wearing high heels at Owasso High School's May 22 graduation, Autumn Rosenthal climbed stairs and crossed the stage to receive her diploma.
It appeared to be an unexceptional act, but not to someone familiar with her remarkable story.
It's a story that for Madison Nightengale, PT at Summit Owasso, began on Dec. 13 when Autumn arrived for her first day of therapy – in a wheelchair.
"To see her going up stairs like it wasn't a big deal was incredible," said Madison, who attended graduation.
In fact, it was a big deal, especially considering that in October Autumn was paralyzed from the neck down. It was the result of contracting Guillain-Barre syndrome (GBS), a rare disorder in which the body's immune system attacks the nerves.
Autumn spent two months in the hospital, including 11 days on a ventilator. Discharged on a Thursday, she arrived at Summit the next day to begin physical therapy and occupational therapy. Her treating team also included occupational therapists Megan Wink and Molly Cook.
At that time, Autumn could not stand without help, primarily using a wheelchair and walking with a cane. She barely could write her name and could not manipulate buttons or zippers.
Madison marveled at Autumn's positive spirit given what she had gone through, noting that she never complained.
"She's got a sweet spirit about her," Madison said.
The "long journey" of treatment consisted of at least two hours every visit, PT and OT back to back. In the early sessions, Autumn could walk only 75 feet without needing a break, Madison helping her with balance.
Madison, who joined Summit in July 2017 right out of Langston (Okla.) University School of Physical Therapy, challenged Autumn by turning treatment into a series of games.
Every Friday, to promote balance and strength, Madison had Autumn throw wiffle balls at a target. Autumn earned more points based on her distance from the target.
As evidenced by her appearance at graduation, Autumn is mostly back to her pre-GBS self. She still suffers from fatigue and has numbness and tingling in her feet, but those symptoms should go away with time. Summit also treated her for knee pain, the result of compensating for her diminished leg strength.
A silver lining to the devastation of GBS is that it instilled in Autumn a desire to become a PT. She was leaning toward nursing or occupational therapy prior to her illness, but now plans to study pre-physical therapy at Tulsa Community College before enrolling in PT school at the University of Oklahoma.
Autumn and her mother, Michelle, praised their experience with Summit; for the care, of course, but also for being "very accommodating" in terms of scheduling. The Owasso staff signed a graduation card for Autumn.
"They've just been great," Michelle said